Sponsorship
Sponsorship Opportunities with Twickenham Alive
Twickenham Alive was established in 2011 when it organised two days of river events to complement the Great River Race.  Since then Twickenham Alive has established a diverse range of sporting and entertainment events as part of the annual events calendar.
THE ANNUAL TWICKENHAM ALIVE FILM FESTIVAL
Friday 12th June 2015
Twickenham Alive founded the film festival in 2012 with the first screenings and awards in 2013 in the Live Room at Twickenham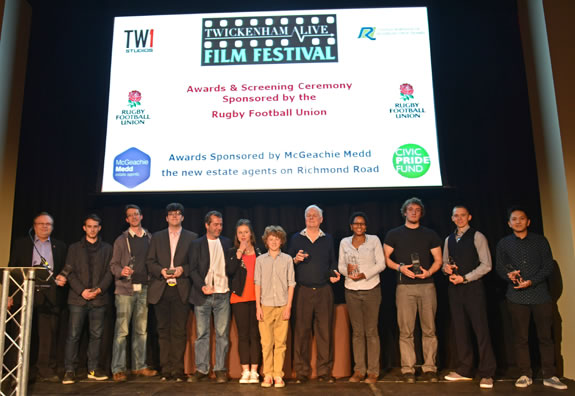 Rugby Stadium. The aim of the festival is to encourage filmmaking, particularly since Twickenham is known world-wide for its film heritage. Short films are submitted from within the Borough and from elsewhere including many countries around the world.
https://www.twickenhamfilm.com/
TWICKENHAM ALIVE DRAGON BOATS
Saturday 13th June 2015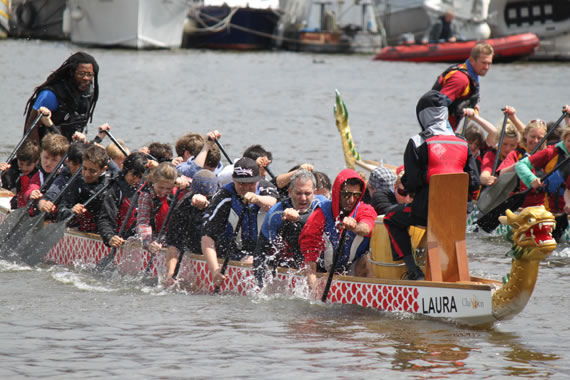 This is a traditional annual event in June, which was re-introduced to Twickenham by Twickenham Alive in 2012. Up to twelve teams take part, including boats manned by school children, parents, river users, rugby clubs, charity groups, etc.
TWICKENHAM ALIVE CHARITY MILE – SUP RACES
Sunday 14th June 2015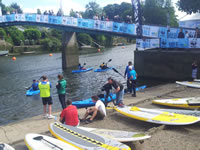 Twickenham Alive introduced Stand Up Paddleboarding to Twickenham in 2011. We now have an annual event where SUP races take place all day and money is raised for charity.  This is growing as a flagship event for SUP on the Thames attracting participants from across London and nationally.
STRAWBERRY HILL MUSIC AND FUN DAY
Sunday 19th July 2015
The Strawberry Hill Music and Fun Day has been the biggest annual event in the Borough for nine years. Up until this year the Rugby Football Union (RFU) has been the sole sponsor but due to reorganisation and a change in sponsorship policy the RFU is now sponsoring part of the event costs allowing other sponsors to take part for the first time.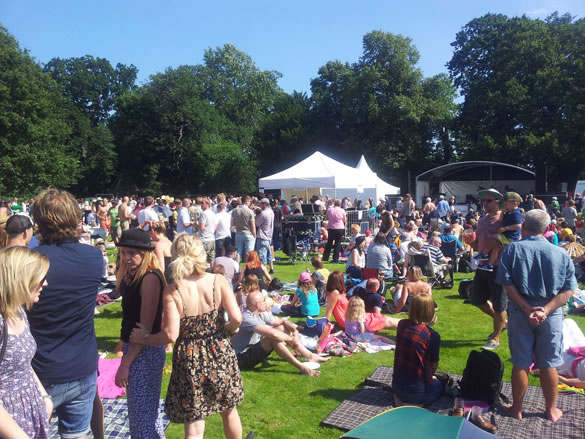 Around 10,000+ people attend the event which has become more popular in the last two years since Twickenham Alive assisted the RFU with organisation. This year Twickenham Alive is responsible for the whole event which raises funds for the restoration and maintenance of Strawberry Hill House via The Friends of Strawberry Hill House charity http://www.strawberryhillhouse.org.uk/
Epic SUP - London's first SUP Club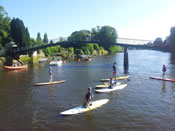 Twickenham Alive has helped establish the first SUP club on the Thames, based at Eel Pie Island, Twickenham.
The club is based at Twickenham Rowing Club and is establishing Twickenham as a centre for SUP on the Thames.
CHARLIE SHORE REGATTA FOR BOYS AND GIRLS
Sunday 13th September 2015
In 1894, Charlie Shore, a local waterman, decided to stage a children's regatta. This turned into a tremendous success, many local schools taking part, with bands, prizes and fireworks, and it

became an annual event. The last Regatta took place shortly after the Second World War and was revived by the Richmond Environmental Information Centre and Twickenham Alive in 2011.
TWICKENHAM ALIVE ICE RINK
Saturday 5th December 2015
For 42 days ….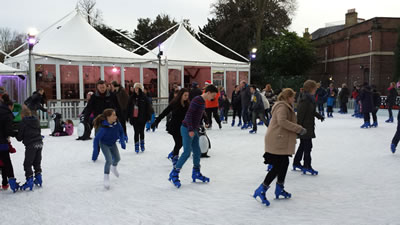 In recent years temporary ice rinks as part of the winter festivities have become very popular. The Richmond Ice Rink in East Twickenham (which closed down in the 1990s) was known all over the world and was extremely popular. In 2013/14 Twickenham Alive brought back an ice rink to Twickenham, although a temporary rink only running for six weeks, the rink brought together many skaters of all ages to continue the sport of skating in the Borough.
http://www.RichmondRink.com
Here is an outline of what we could offer to supporting sponsors:
The sponsor's logo on the promotional material, banners, posters and flyers and also any other printed material
Announcements made during the event thanking the sponsor
The sponsor's promotional material available at the event
Promotion via social media
Previous Twickenham Alive Press Articles