Twickenham Riverside Regatta 2011
Stand Up Paddleboarding
Sunday 18th September will start with Stand Up Paddleboarding (SUP), which is one of the fastest growing adventure sports.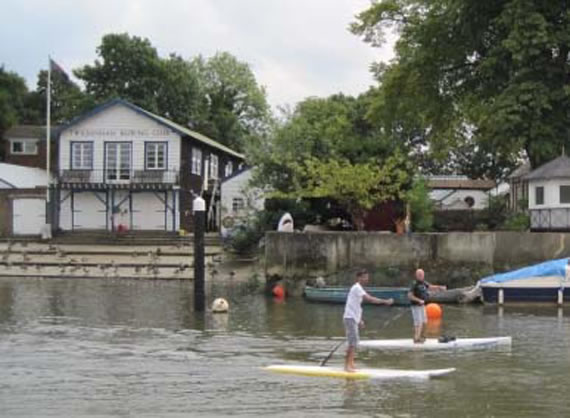 Its simple nature makes the basics of SUP very quick and easy to learn. After just an hour on water you will get the hang of it without getting too wet. There is also the potential to continually develop skills over a lifetime and to become involved in competition through racing (on flat and moving water) or surfing. If competition is not your thing you could take on expeditions and tours (already people have taken on trips covering hundreds of miles) or just develop your own fitness based sessions.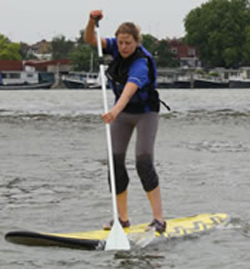 It's also a sport which can be enjoyed by families together perhaps as the focus for holidays or weekend breaks. Larger boards can enable parents to take a small child on board safely. Older children can paddle their own board and as there are no upper age constrains even active grandparents may want to get involved.
SUP is an excellent way to enjoy waves of all sizes on the sea and on rivers while improving fitness and health. Whether you are an experienced water sports fanatic or just want to try something new SUP will provide you with the adventure you've been looking for.